At Dynex, sustainability is at the heart of what we do. To achieve our sustainability goals, we collaborate with several remarkable partners in New Zealand.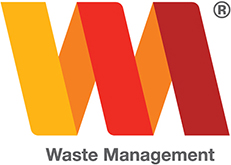 Waste Management is New Zealand's leading resource recovery, recycling and waste management provider, with over 1,500 team members across 70 locations. Their purpose is to power the circular economy for the future generations of Aotearoa NZ.
Waste Management invest in developing new and low carbon resource recovery technologies to minimise the harmful effects of waste disposal on the environment. As a country we are starting to feel the very real impacts of the climate crisis, and the impact on our people and communities has made Waste Management more determined than ever to take a leadership role in carbon reduction and the circular economy.
Investment in world-leading gas capture technology at our landfills, allowing us to capture over 95% of landfill gas and stop 800,000 tonnes of CO2 equivalent entering the atmosphere each year. Waste Management destroy the gas or convert it to electricity. Redvale Landfill & Energy Park is Auckland's largest renewable energy creator, and in 2022 their Class 1 landfills across the country were capable of powering 25,000 homes
Working on converting their diesel fleet of collection trucks to electric. Waste Management will have 52 electric trucks on the road by the end of 2023, and they continue to convert in-house at their EV Innovation Hub in Auckland.
WM have put in place a carbon reduction "budget" for each of their sites around the country.
Investment in the circular economy and circular solutions, including composting facilities (they are Aotearoa's largest composter), Material Recovery Facilities including for the building and construction industry, solutions for hard-to-recycle plastics and tyres.
They collect a quarter of Aotearoa's recycling and prioritise keeping the materials onshore where they can. In 2022 they were able to find New Zealand processors for 80% of the plastics they collected.
Find out more about Waste Management here.

Operation Clean Sweep® is an international program designed to prevent resin pellet, flake, and powder loss and help keep this material out of the marine environment.
Every segment of the plastics industry has a role to play – including resin producers, transporters, recyclers and plastics processors – by implementing good housekeeping and pellet, flake, and powder containment practices.
We take pride in being a member of Operation Clean Sweep, actively working to prevent plastic waste from entering Aotearoa's marine environment. As part of this effort, we have implemented measures to keep plastic out of our oceans in line with the operation's practices.
Find out more about Operation Clean Sweep here.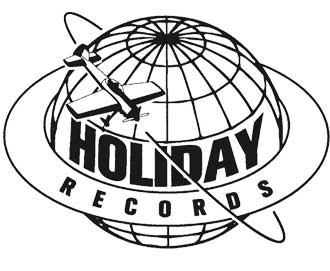 We also have a fantastic partnership going with Holiday Records, who have brought vinyl record pressing back to New Zealand for the first time since the 1980's!
Inevitably they have some scrap and offcuts from the production process, so they give it to us and we recycle it to use in our products.
Find out more about Holiday Records here.

If you are interested in becoming a partner for PVC or HDPE recycling, please contact us below.